There's a Zuckerberg in all of us... so here's a little something about my life besides domino.
Except for domino, the most important thing in my life is my wonderful family.
I was born in Saarbrücken - like my sisters - in 1992; our parents and further ancestors are from another region of Germany (Westfalia) though, and I like both places. One good thing about that is that I didn't take over a dialect, but speak standard German. That can be helpful when you apply for a job.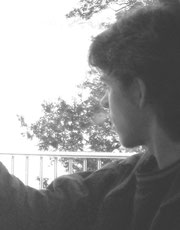 Cities have always fascinated me, and so I've been thinking a lot about the city I happen to live in. Saarbrücken is a medium-sized city in southwest Germany, right next to the border to France; it's not that beautiful, but over the years I've come to like its neat alleays and nooks a lot. But I know I tend to nostalgia, so I basically take anything to my heart I have to get along with for a long time...
The same happened when I left the school I had attended for eight years. I had successfully completed the exams for the degree that allows German students to go to a university; and I was a bit sad to leave the school - although it's really not a remarkable school. But after eight years, I somehow have developed some patriotism automatically.
The school at which I worked afterwards was really awesome though. I spent a Voluntary Social Year there taking care of a learning-disabled child; it turned out to be a valuable experience and a great year.
And now I am one of 17,000 students at the university of Saarbrücken. My subject is psychology.
I don't want to talk about my personality in detail here (although you probably already noticed I'm quite a serious person...), but I think I should mention that I have a social anxiety disorder. Not in a dramatic, grave way that would require a therapy (I have never been diagnosed with it), but I'm shy / afraid of social interaction in a way that can't be called normal. (Domino is the major expection by the way, because I'm sort of a respected person within that community, which is very helpful.) I've learnt to deal with it more or less though, and it also doesn't mean you couldn't be successfull: John Green, award-winning authour and YouTube celebrity, has the same disorder.
My hobbies - besides domino - are football (soccer) and music. I mostly listen to German music, simply because I can relate better to lyrics in my mother tongue, especially since my favourite genre is rap. As you're probably not German (if you are, have you noticed there's a German version of the homepage available? :D), I guess you've never heard the names Tua, Maeckes, Glashaus, Wise Guys (there's a British band of the same name, don't mix them up), Blumentopf, ASP etc. before. Tua, my very favourite artist, is quite unknown even in Germany. His music includes some awesome instrumental parts, so you don't need to speak German to enjoy them - take a listen here.
The only non-German artists with a major place in my music collection are Philip Glass, the Scala & Kolacny Brothers from Belgium, and Manu Chao. I also like film scores, such as the famous "Amélie" soundtrack by Yann Tiersen.
Change of topic: Two years ago, October 2008, I finally followed my sisters' lead - I stopped eating meat and supporting incredible crimes. I'm thankful to everyone who does the same.